Rx-Writer for iPad and iPhone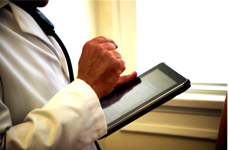 We designed Rx-Writer for busy clinicians with the elegance and simplicity of Apple's iPad and iPhone. It is our aim to help you, the clinician, focus on patient care by reducing the time you spend writing, tracking, researching, and renewing prescriptions. Take a close look at Rx-Writer. It is free to look at, to test, and to use in your practice today without any risk to you or your staff.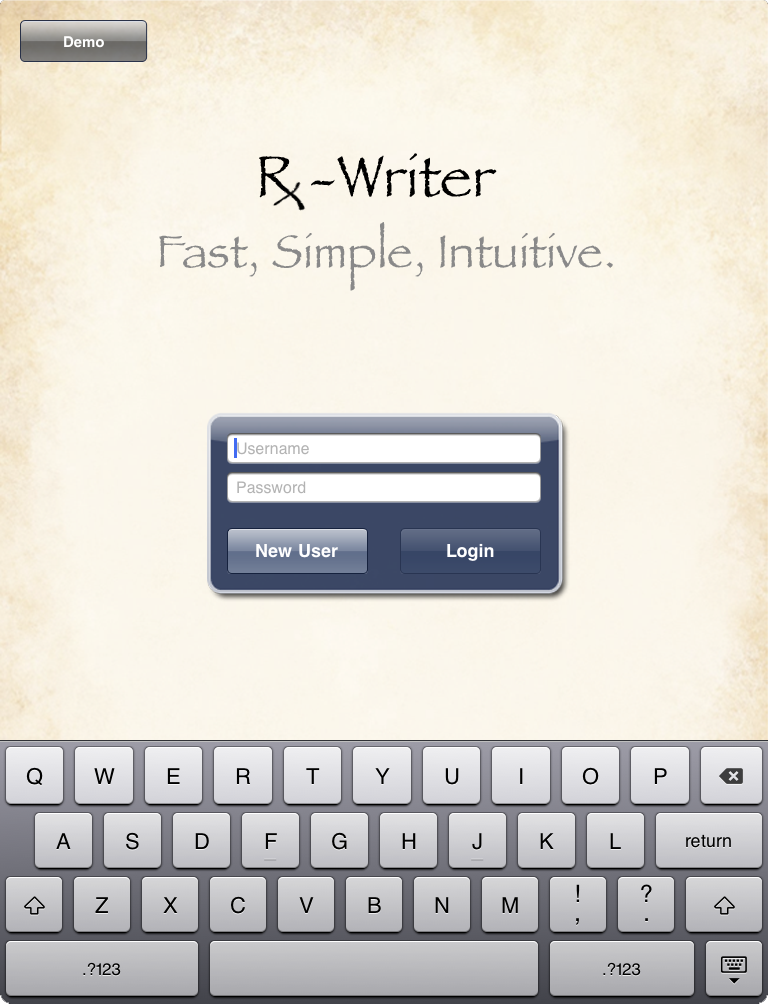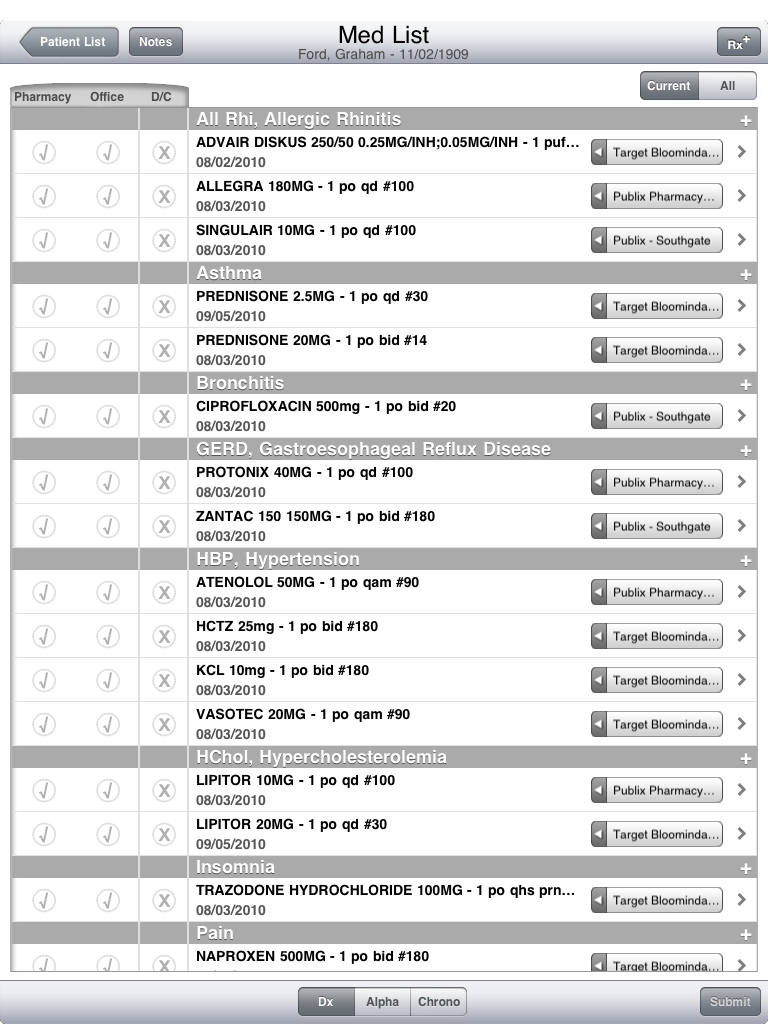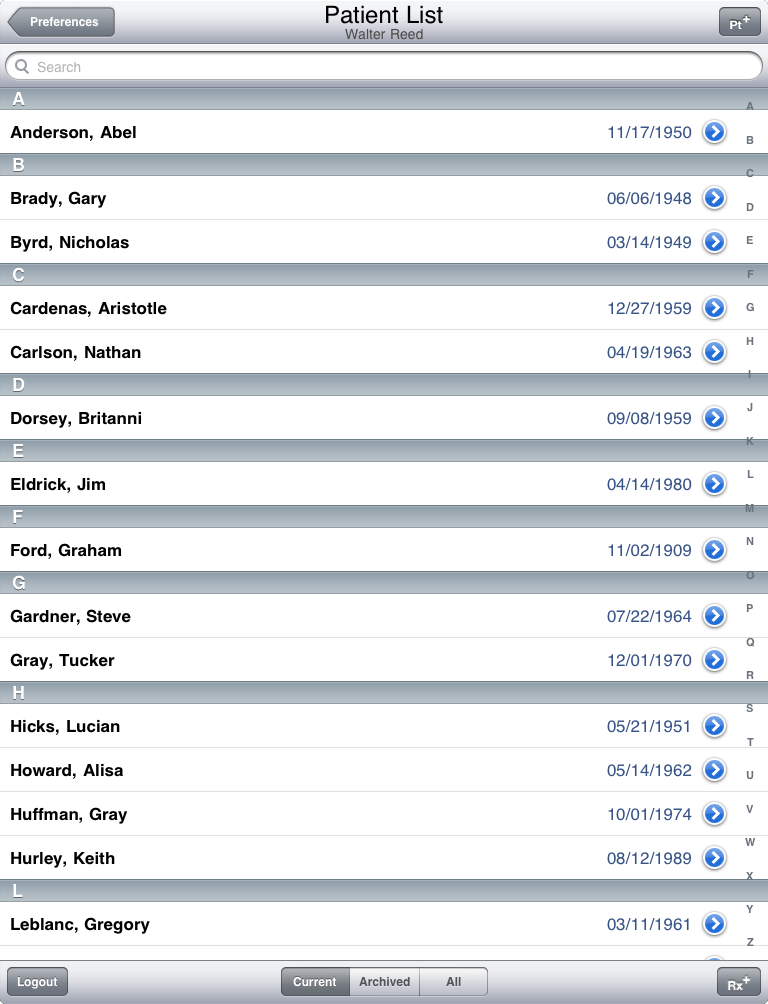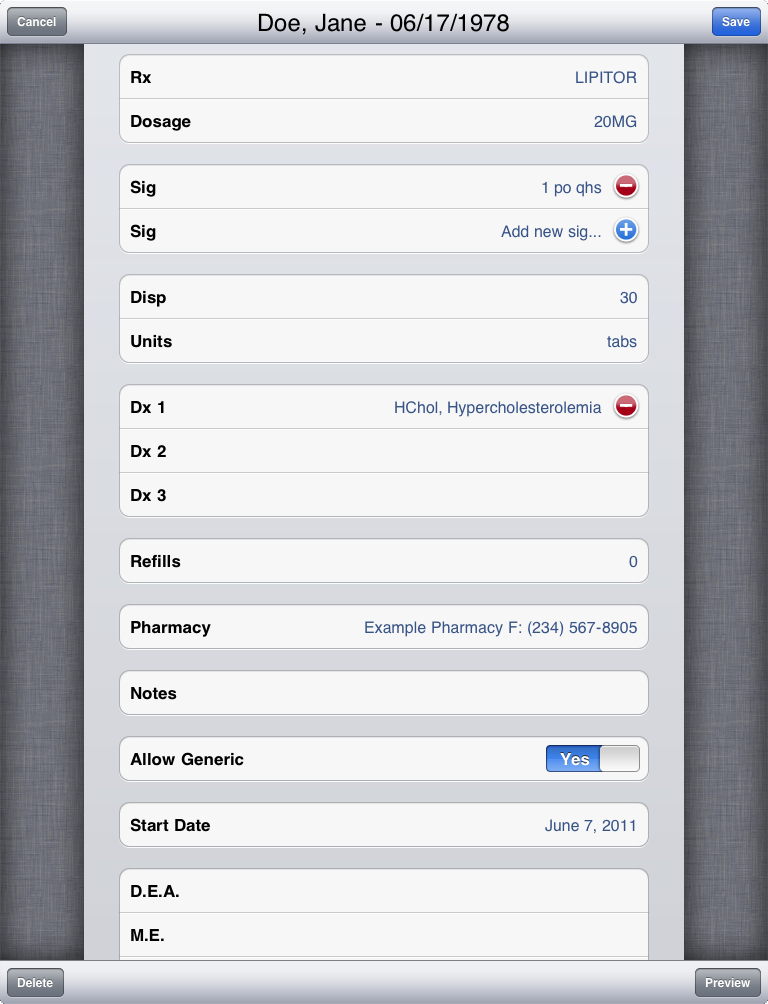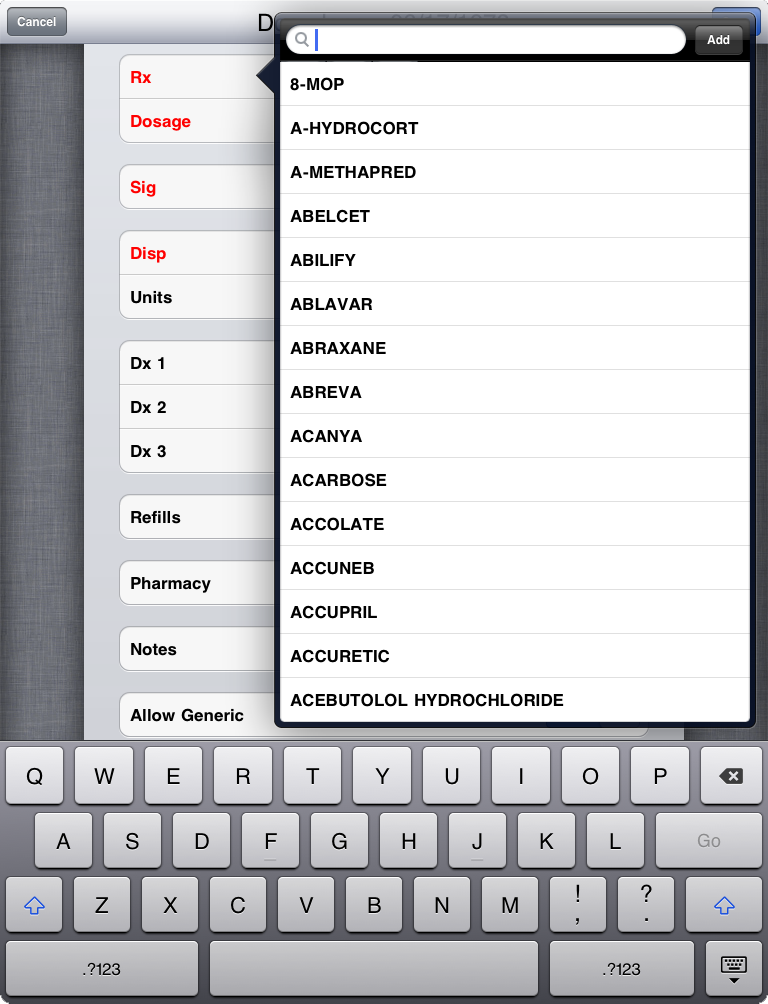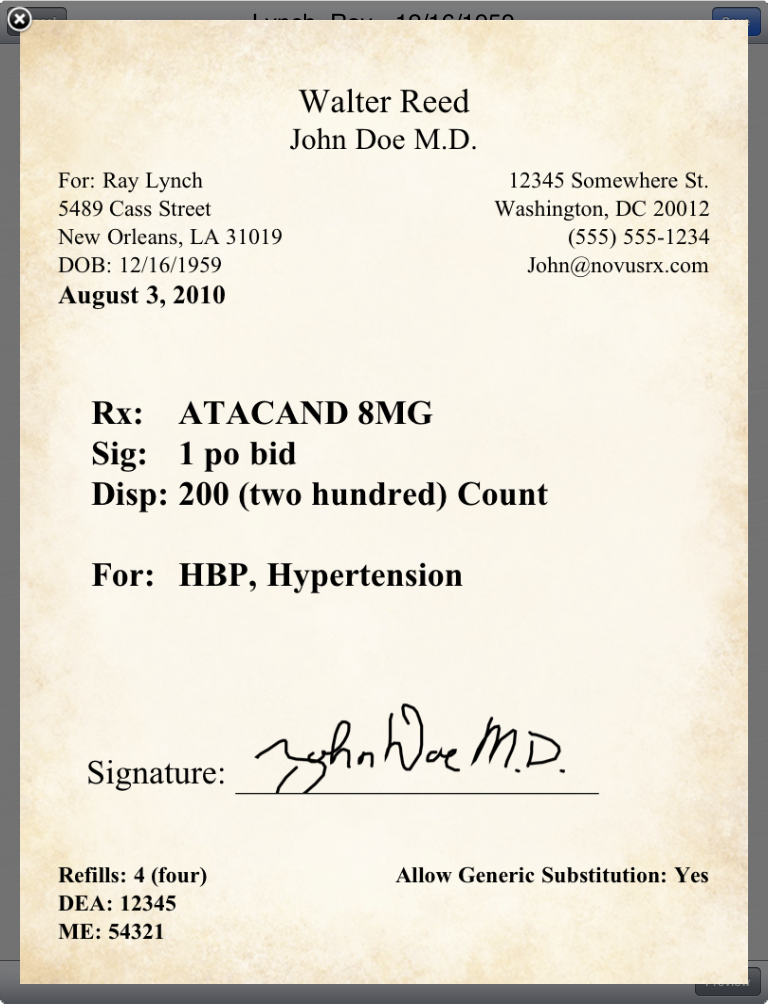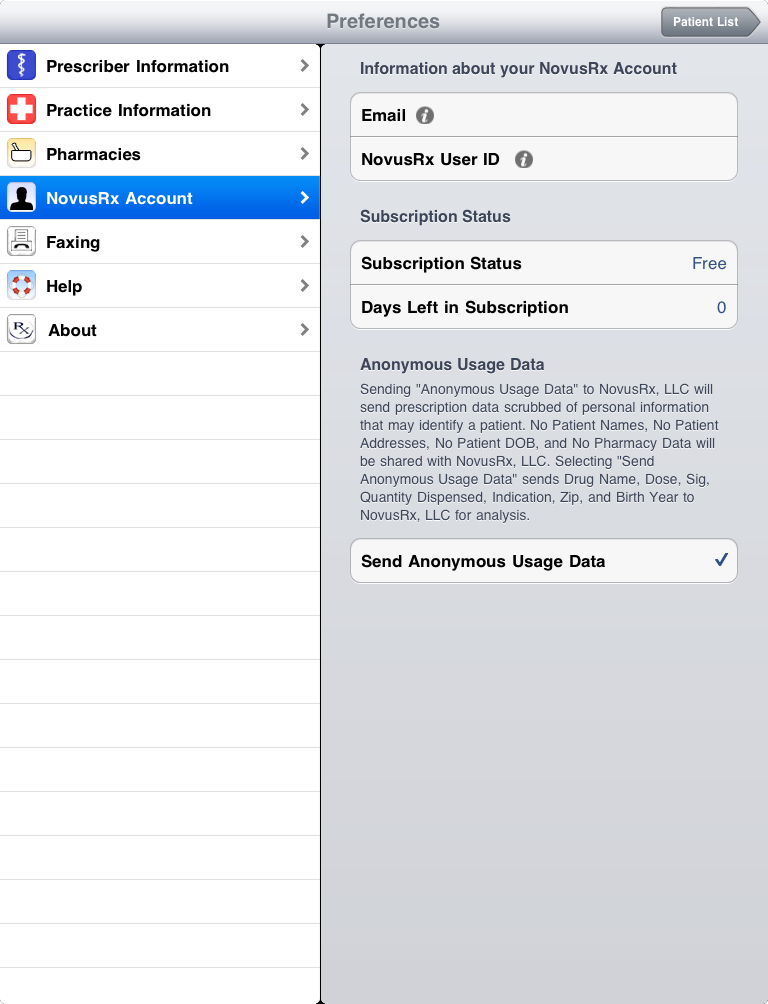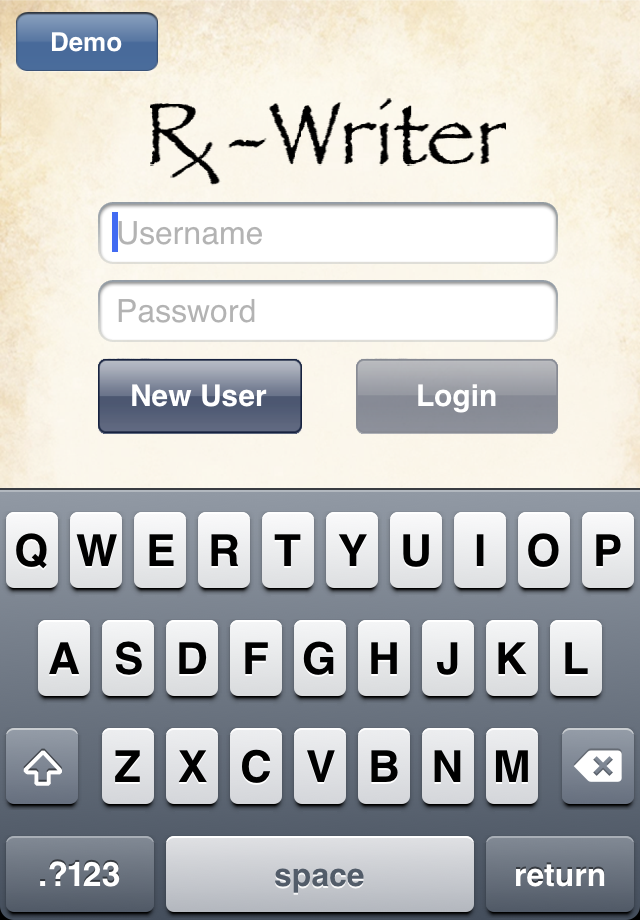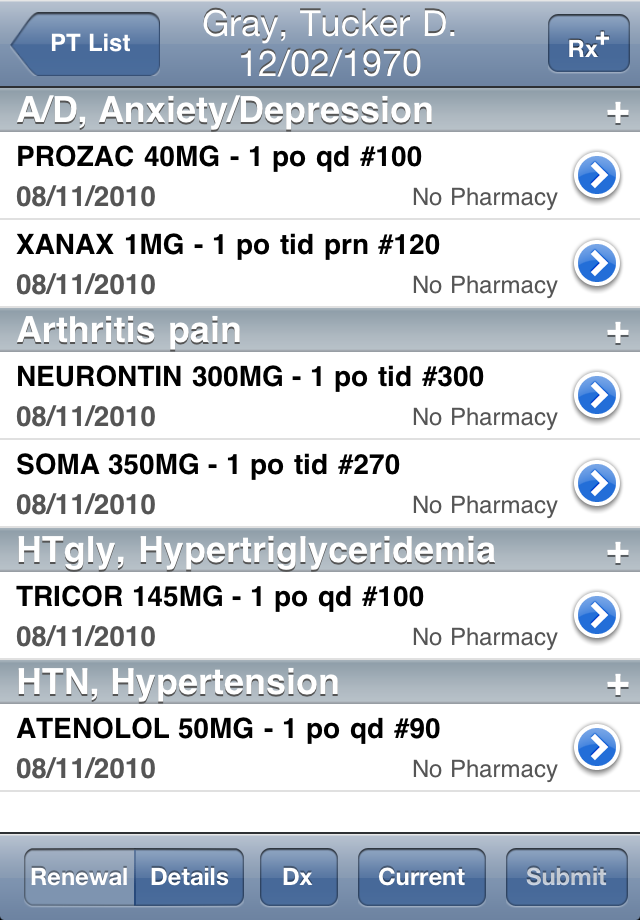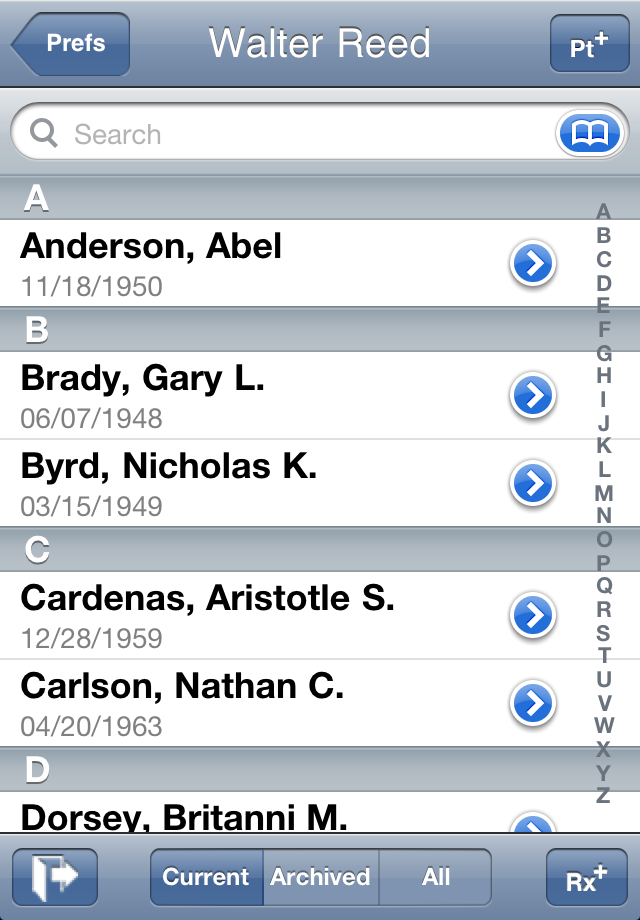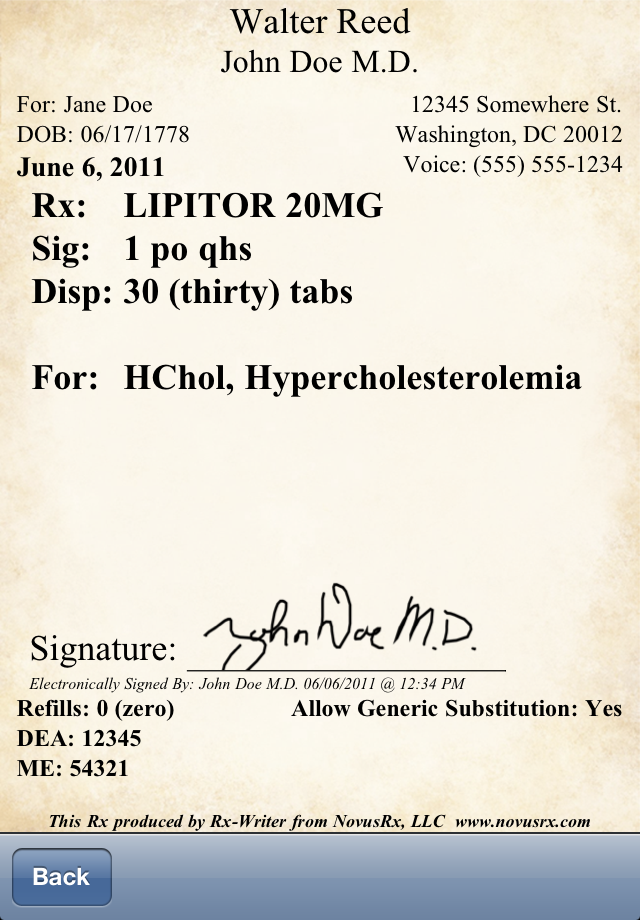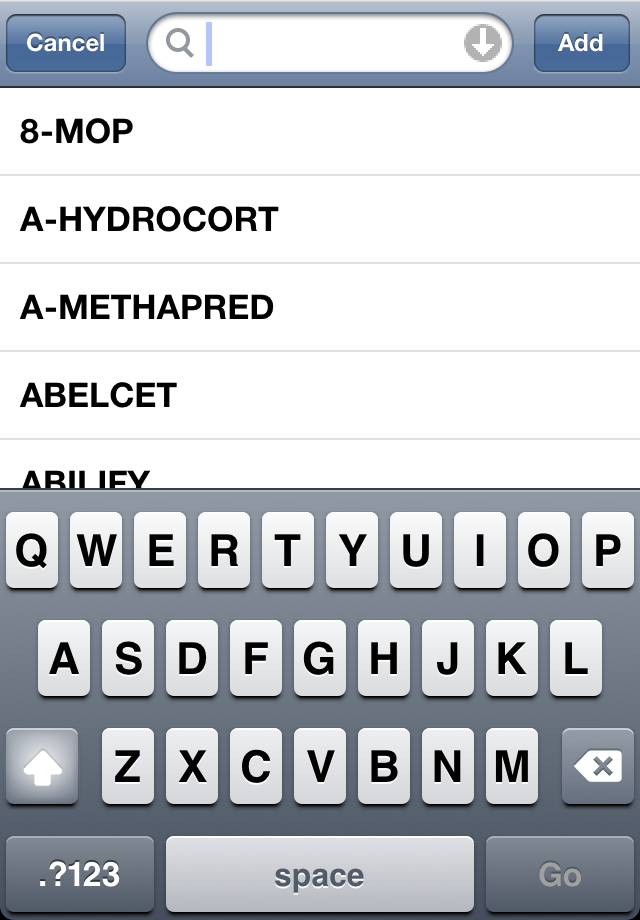 Rx-Writer is easily incorporated into your current clinical workflow, eliminating the need for excess training. This will save your practice time and money while improving on quality patient care. There is no reason not to find out for yourself if Rx-Writer can save you the high cost that our competitors currently charge and avoid the disruption to your clinical workflow that is typical of other eprescribing products.

Our studies have shown that renewing 10-12 prescriptions can take 10-30 minutes when written by hand, including pausing to gather relevant prescribing information. With Rx-Writer, the same task can be accomplished in around 5 seconds. Rx-Writer is much like using a paper medical record and a paper prescription pad but faster and capable of remembering every entry... forever. Rx-Writer allows you convenient and confidential analysis of your own practice data. No one can view your data without your approval because of our software's secure data encryption.
• Renew all patient's medications with a single touch
• Fax prescriptions from iPad or iPhone to pharmacies
• View medication lists chronologically, alphabetically, and by indication
• Know at a glance EVERY medication your patients are taking
• Have the entire FDA drug database at your fingertips
• Write new prescriptions in seconds
We all know that current government regulations create significant incentives to adopt e-prescribing by the fourth quarter of 2011. However, those incentives are scheduled to become penalties in 2013. Rx-Writer provides the right solution for you to adopt e-prescribing with all its benefits immediately... today. It is fast, easy, and intuitive. Simply put, Rx-Writer allows you to focus on efficient and safe clinical patient care— as it should be.