We believe in Rx-Writer! We are demanding physicians. We stand by our products and we stand by our users and colleagues.

Purchase Rx-Writer with complete confidence! Use it in your current practice to write and renew your prescriptions. See for yourself how much time you save and how you enjoy using Rx-Writer. Please
tell us
how we can serve you and our colleagues better. If for any reason you become dissatisfied with Rx-Writer, contact
Support@NovusRx.com
for a full refund. We demand excellent service from our clinical vendors and expect you to demand the same. If you want your money back, we send your money back.
100% Money back guarantee details:
Feel free to purchase and use Rx-Writer for up to 60 days from the date of purchase. If you are dissatisfied for any reason, NovusRx will issue a full refund. After 60 days, we refund a pro-rated portion of your subscription fee.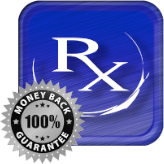 Annual Subscription Refund Schedule:


1st Month 0 – 30 days = $199.00
2nd Month 31 – 60 days = $199.00
3rd Month 61 – 90 days = $165.80
4th Month 91 – 120 days = $149.22
5th Month 121 – 150 days = $132.64
6th month 151 - 180 days = $116.06
7th Month 181 – 210 days = $99.48
8th Month 211 – 240 days = $82.90
9th Month 241 – 270 days = $66.32
10th Month 271 – 300 days = $49.74
11th Month 301 – 330 days = $33.16
12th Month 331 – 365 days = $16.58