iPad ...
Getting Started Guides
Printing to Office Printer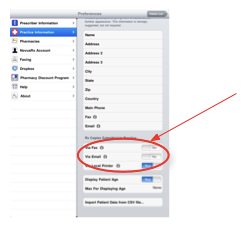 Rx-Writer supports printing directly to compatible printers.
A list of iOS compatible printers is available on the Apple web site. (
http://support.apple.com/kb/ht4356
.)
To enable printing to your iOS compatible printer, toggle the "Via Local Printer" switch in the Preferences>Practice Information to "Yes." Make sure your iPad and printer are connected to the same wifi network.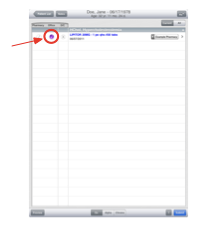 From the MedList select Office from the column at the left.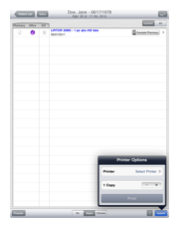 Upon Pressing submit you will be presented with the print menu. Select "Printer" to locate your iOS compatible printer.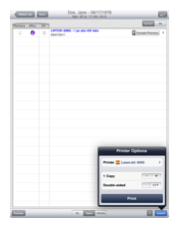 After selecting it from the list, press "Print" at the bottom of the popover to submit the prescription and send it to your printer.